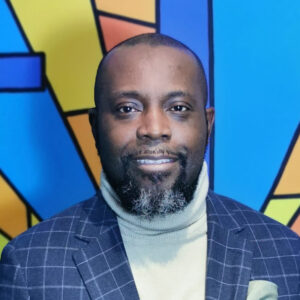 Pastor Deji is our Lead Minister. In addition to steering the vision and corporate life of the church, he is responsible for pastoral care, strengthening the church and leading our evangelistic outreach to the wider community.
He joined the PHBC family in 2019 with a vision to see the church better equipped and empowered to fulfil the calling of God for the community of Pollards Hill. He believes that as such, PHBC will contribute to seeing the wider Church, strong in her identity, focused on reinforcing the abiding principles of the Christian faith, with integrity, courage and no apology, exalting the person of Jesus Christ.
As well as being a founding trustee for Dnipro Hope Mission, a Christian charity serving the people of Eastern Ukraine, he has led and served on a variety of international mission projects across three continents, and his wide-ranging experiences include the fields of psychotherapy and coaching, as well as extensive personal mentoring, both within and outside of the Church.
He is fluent in a number of European and African languages, crazy about boats, and has a long-held personal ambition to climb Mount Kilimanjaro in Africa. He thoroughly enjoys watching documentaries and is a keen squash player.
Should you wish to contact Pastor Deji, you may do so by emailing pastordeji@phbc.org.uk.