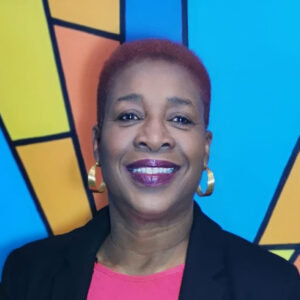 Evadney Campbell is one of the newest member of the Leadership team. She's the deacon responsible for overseeing how the church ministers through communication. In simple terms, this means, she has oversight for areas such as the church's internal and external media and communications.
Her role covers, oversee for any flyers which are developed for the church, how the church communicate and interact through its social media platforms and website content and probably the most visible, the twice yearly magazine, The Rock. All these are carried out with others in the church especially the production of the magazine which is diligently compiled by a team of dedicated members.
In addition to supporting the church in this new capacity, Evadney who's a former journalist, runs her own public relations and media training agency. When she's not working, she lists her interests as cooking, reading, spending time with her grandchildren and giving back to the community.
Evadney welcomes your support, contribution and feedback on all areas of her responsibility. She encourages others in the church family to contribute, learn and grow from their involvement. If you believe you're being called to minister through communications, especially with relation to using social media as a tool to spread the word, please do not hesitate to contact either her via evadney@phbc.org.uk