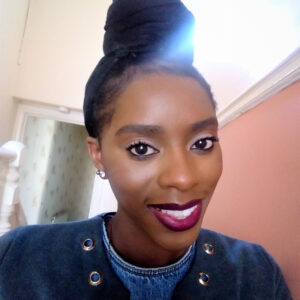 Jasmine Richards is the Associate Minister for Youth and Mission. In this capacity, she serves in a variety of ministries and has been an invaluable member of various ministry teams. Specific areas of responsibility she is involved in include preaching, leading worship services, mission and outreach as well as administrative support. Jasmine is also currently developing the youth ministry and looking for fresh ways to reach out to the youth in the community.
Jasmine says, "Hello everyone, my name is Jasmine Richards, and I have a heart for God and a passion for speaking and teaching His truth. I enjoy encouraging young adults to draw nearer to Jesus and discover true salvation and their true purpose in life. In my spare time I enjoy going jogging, eating food ( a lot of food ) and I also love listening and dancing to Gospel Soca, and at other times I simply enjoy just putting my feet up and relaxing."
Are you are a young adult looking for a Church to call home, or perhaps you just have questions about life and faith? If so, please feel welcome to either visit us at PHBC or to find out more, you can contact Jasmine directly on pastorjasmine@phbc.org.uk.